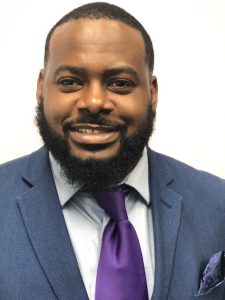 Dwaine Brown was born and raised in Southeast, Washington DC. Dwaine joins the ACES program with 15 years of experience working with underserved populations and almost a decade working in college access. He earned his bachelor's degree in communications from Liberty University and was the first in his family to attend and graduate from college.
Prior to joining the ACES program. Dwaine Served as an Academic Advisor at Liberty University, the Program Coordinator for CollegeTracks at Wheaton High School, Coordinator of Student Services for the Incentive Awards Program at the University of Maryland and most recently he worked as the College and Career Information Coordinator at Rockville High School. Dwaine has committed his life to seeing the dream of college for our students become a reality and he is wholeheartedly committed to our student's success.
Dwaine loves fitness, sports, West African cuisine and African American history.