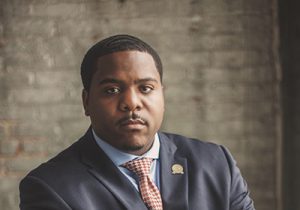 Cameron is a career higher education professional originally from the great city of Springfield, MA.  As a first generation college graduate, Cameron has committed his life to helping young people who are underrepresented in higher education pursue post-secondary educational opportunities.
Prior to Montgomery College, Cameron served as the Assistant Dean of Students at Colby College.  He has also worked in the Dean of Students office at Goucher College.  His background is in counseling, and he has experience working as a school counselor for Baltimore County Public Schools.  He received his bachelor's and master's degrees from the University of Massachusetts Amherst.
Cameron is excited to be working with the ACES team and enjoys working with high school students preparing for college.